OK, OK.  So I can admit when I was wrong, and when it comes to the 2014 Jeep Cherokee I was wrong, but only partly.  So it is a terribly ugly vehicle, it looks weird and odd proportioned BUT that is only in pictures.  I've seen no less then 6 of these things on campus now and I have to literally fight myself on not saying it could be one of the coolest small SUV"s on the market right now.
Well certainly all can't be good and I got to view the interior of this little bugger and I can report that the interior is probably as impressive or more than the outside.  I don't think I've ever been so wrong in judging a car before..lol  I will def have to test drive one now.
The Problem:
Well in the pictures the front of the car comes to an angle.  However, this is not so its an optical illusion.  If you look close at the top picture you can see a prominent line that cuts into the grill of the car and it actually gives the car a boxy Jeep look.  However, you only see this when the car is out in the wild. Pictures make it look all stupid.
To this day I have no idea where the headlights are but that sorta makes it even cooler now.  I've read reports online that the trail rated version is really awesome off road and that makes the entire package amazing.
I never though I would say this, but considering every SUV in its class I would buy the Cherokee 10x's over.  Especially considering anything Honda, Toyota, Nissan, or Volkswagen are offering in the small SUV category.  Once a panoramic roof option is added, it will own the segment. 
Oh wait, it does.. segment owned…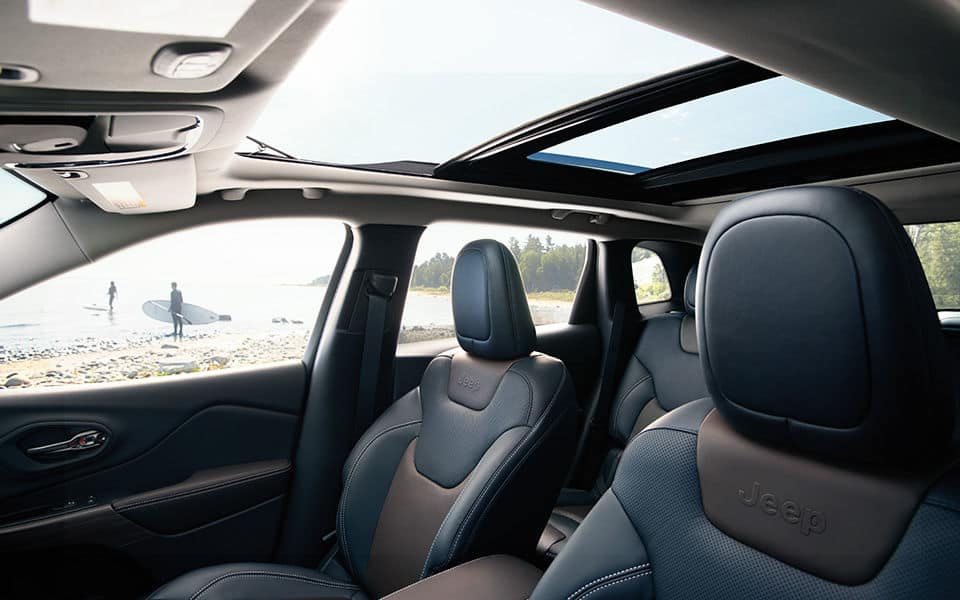 I have to say with the always awesome Wrangler, New Grand Cherokee and Cherokee.  I'm excited to see this New Wagoneer!  I hope its amazing..